An eye on the future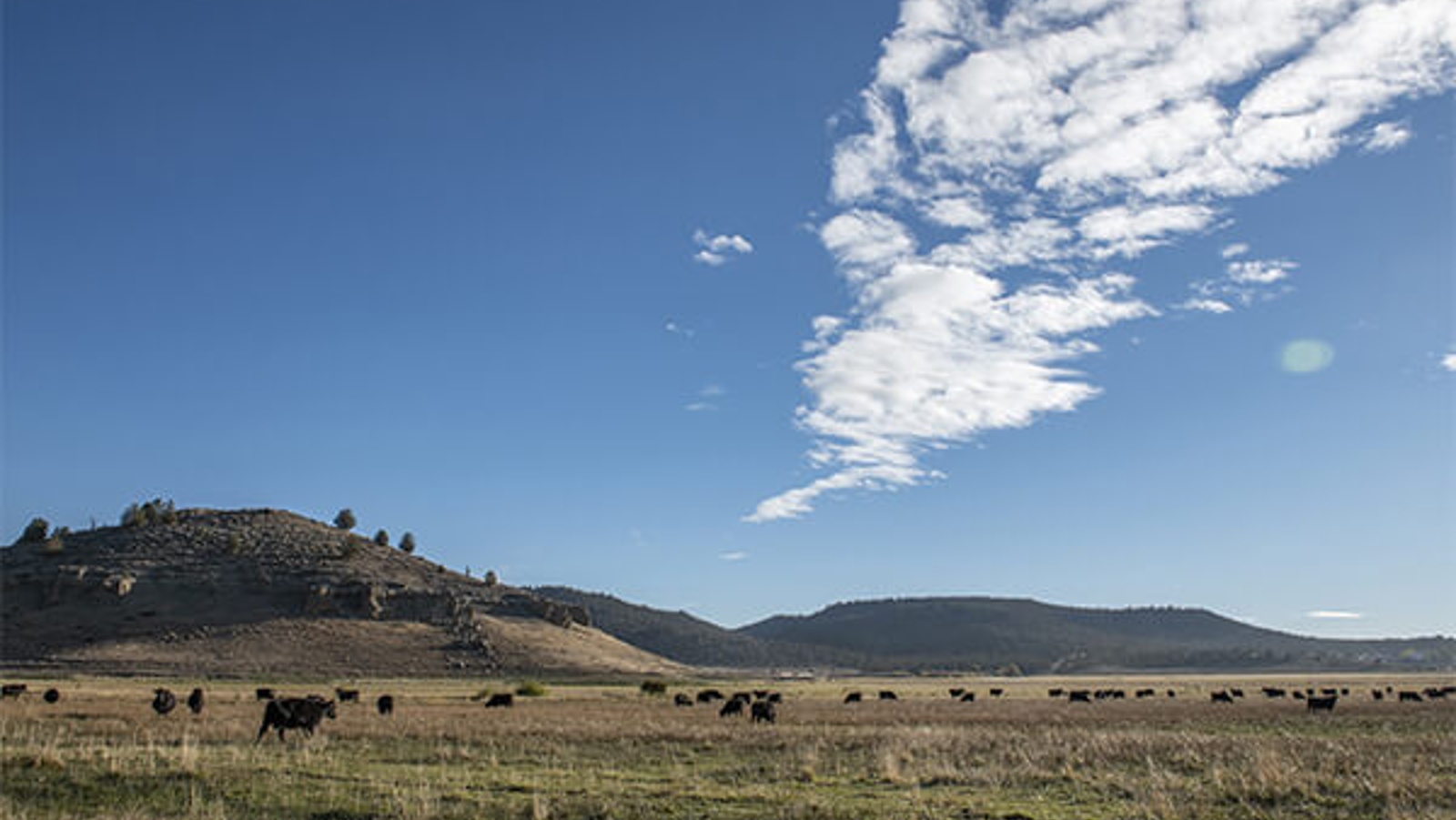 January/February 2022 California Bountiful magazine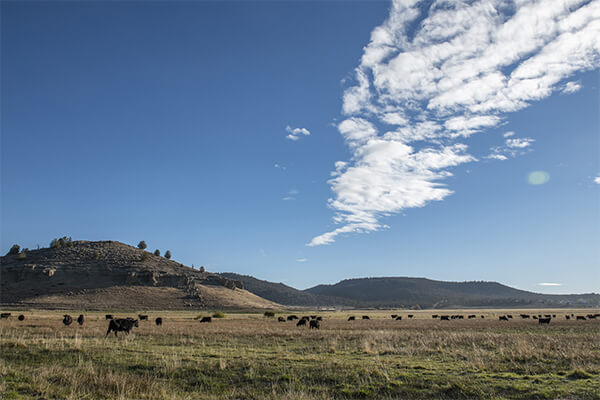 Award recognizes farmers and ranchers for commitment to sustainability
Story by Tracy Sellers
Photos by Paolo Vescia
Adapting and innovating are what farmers and ranchers do daily. So, it's not surprising that they're also at the forefront of discovering new ways to conserve and protect the land where they work and live.
Dedicated to the memory of world-renowned conservationist Aldo Leopold, the Leopold Conservation Award celebrates California farmers and ranchers for their sustainability efforts. The 2021 award was presented to Glenn and Marie Nader of Witcher Creek Ranch in Modoc County.
"It's all about trying to see what you can leave to the world after you've been here on the land," Glenn Nader said.
The Beretta Family Dairy of Sonoma County and Stemple Creek Ranch of Marin County were also finalists.
The Leopold Conservation Award in California is made possible thanks to American Farmland Trust, Sustainable Conservation, California Farm Bureau and Sand County Foundation. Additional sponsors are Farm Credit, The Harvey L. & Maud C. Sorensen Foundation, The Nature Conservancy in California, McDonald's and California Leopold Conservation Award recipient alumni.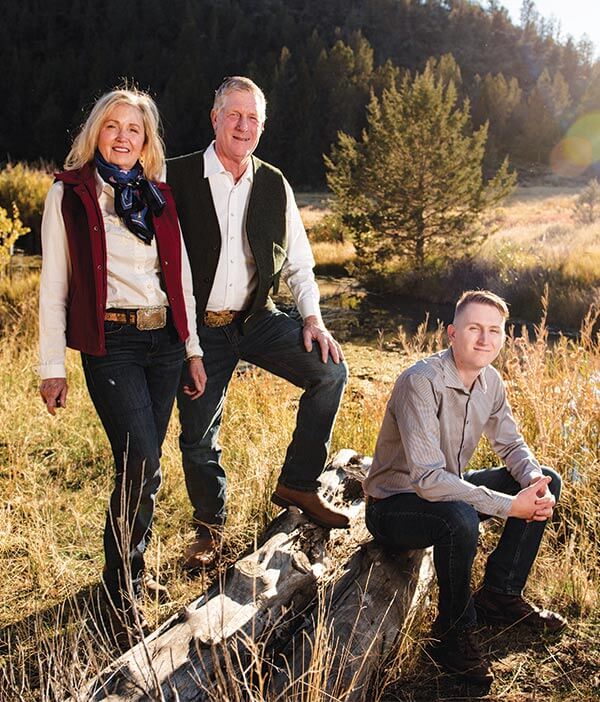 Making a plan with Mother Nature
Realizing the impact land management can have on a landscape, Glenn and Marie Nader developed a plan to restore Witcher Creek Ranch upon purchasing it in 1999. From the start, they believed they could have a profitable cattle ranch and organic hay operation while also improving soil health, conserving water and providing wildlife habitat.
To that end, the Naders have worked closely with a variety of agencies, including the University of California Cooperative Extension, Natural Resources Conservation Service, U.S. Fish and Wildlife Service's Partners for Fish and Wildlife Program, and the California Department of Fish and Wildlife.
"We asked them to tell us what we were doing wrong and how we could fix things. We knew this would be a collaborative effort from the beginning," said Glenn Nader, a retired UC livestock farm advisor.
Creating a rotational grazing system was a key step in restoring the ranch. The Naders built more than 4 miles of fencing that subdivided the pastures into smaller sections to accommodate a high-intensity, short-duration grazing schedule. Such a system helps soil health, protects water quality and increases plant productivity for successive grazing seasons by giving the land time to rest and restore itself.
The 2,800-acre ranch has two large creeks running through it. For riparian restoration and erosion control, the Naders stabilized the banks with a variety of methods including rocks, sand, soil and juniper log weirs. One of their goals was to deepen and narrow the creeks with the hope of someday reintroducing redband trout, which are on the brink of the endangered species list.
All the projects involve extensive, long-term monitoring through photography, stream temperature data collection, soil sampling and forage testing.
"You have to have patience to do this," Marie Nader said. "And you have to have the ability to keep moving forward with your plan."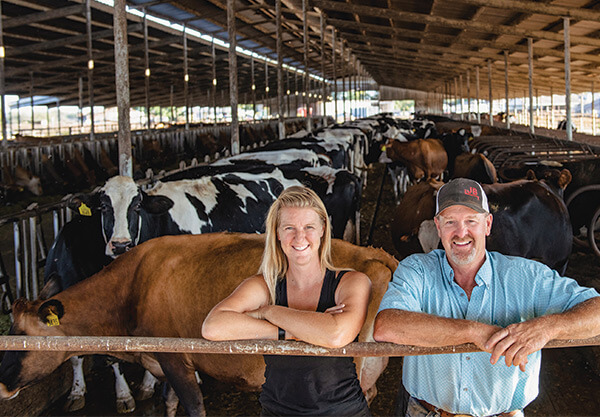 Seeking and sharing solutions
Conserving natural resources is as much ingrained into the DNA of the Beretta family as running their multigenerational dairy.
"My dad and granddad taught me to do the right thing and, most importantly, to not milk more cows than the ranch can handle. And I've always tried to remember that when it comes to making decisions for the dairy," said Doug Beretta, who farms with his wife, Sharon, and children Ryan and Jennifer. (Daughter Lisa and her son, Braydon, also help.)
The fourth-generation farming family's newest conservation efforts include an automatic scraper and separating system that allows them to compost dried manure solids. They then use that compost in the free-stall barn for cow bedding and on their pastures to improve soil health.
The Berettas have always strived to get ahead of problems before they become bigger issues. For example, they worked with the city of Santa Rosa in the early 1980s to become one of the first producers to accept the city's recycled water for irrigation. In the mid-2000s, when the California tiger salamander was a federally endangered species, the Berettas participated on a county task force and served as advocates and educators to fellow dairy producers.
The Berettas also have long supported agricultural education programs, hosting hundreds of students at the dairy and stressing to them the importance of conservation. Additionally, they've offered dairy tours to regulatory agencies and elected officials to provide firsthand knowledge and dispel misperceptions.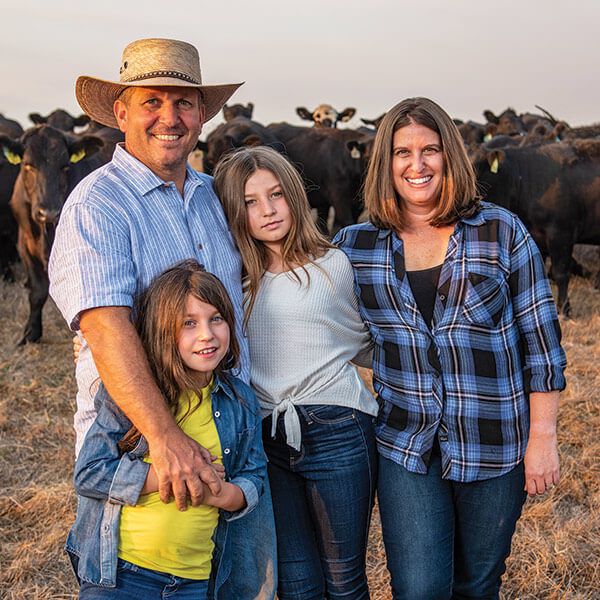 Planting the foundation for success
All ranchers take great pride in their herds, and Loren and Lisa Poncia are no exception. But their pride goes deeper—deeper into the ground, that is.
"The driving force here is to do what's right for the soil and then everything else will get taken care of," Loren Poncia said. "The product is going to taste better, it's going to be better for the land and better for the animals, too."
The 1,000-acre ranch has been in his family for four generations, beginning with his great-grandfather who emigrated from Italy in 1902. Originally a dairy, the farm transitioned to certified organic Angus cattle in the early '90s.
The family practices rotational grazing, moving the cattle from one pasture to another. The cattle get different grasses and plants to eat and in turn put nutrient-rich fertilizer back into the pastures.
At Stemple Creek Ranch, all creatures big and small are cared for. The ranch boasts more than 50 species of birds, owls, ducks and bees. And they have planted more than 1,000 trees, which provide habitat for nesting birds while also helping to prevent erosion.
The Poncias believe in being transparent with their sustainability efforts, hoping to inspire others. They regularly host soil scientists from around the world to continue improving and refining their carbon sequestration efforts.
"My heart is filled with so much pride for what we've been able to do with this ranch," Lisa Poncia said.